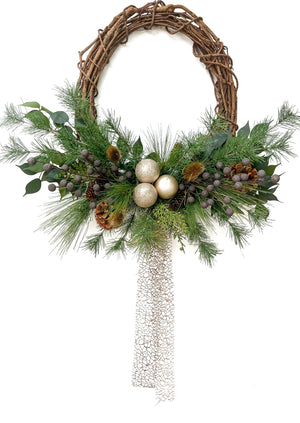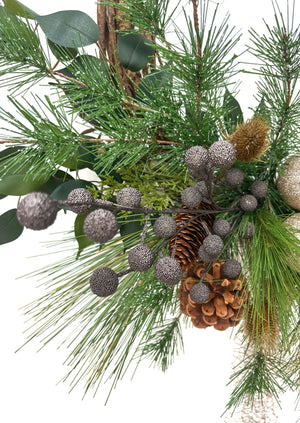 'Sip, Wreath & Shop' November
Freshen up your door, mantle or bedroom for the holiday season! Join us on Sunday November 13, 2022 at Festive Cup Coffee & Gift Boutique (if you haven't been to Festive Cup yet, you are in for a treat)!  November's 'Sip, Wreath & Shop' is sponsored by the one and only Amy Lunstra, owner of the shop.  We will be making a lovely holiday wreath and you have the option to make the exact one or use your creativity to make the wreath you love! Either way... I'll be there to help you every step of the way! Since it's more fun with choices-when checking out you'll have the option to choose plum or cranberry berries, you can also add on either ONE 3" bell or FOUR, 4" handmade copper bells made in India!  

Here's what you can expect: 

-Create your own holiday wreath with @tinaleixwreathco
-Shop at Festive Cup's boutique
-Yummy snacks & vino will be flowing and is included in the ticket price

-Laughter & fun with incredible women!
We hope to see you there! 

Tina & the Festive Cup Lovelies @festivecup20
(Limited tickets available)
Address: 50 Springer Drive, Highlands Ranch, CO 80129

*This event is non-refundable but you are welcome to have another guest attend if you are not able*