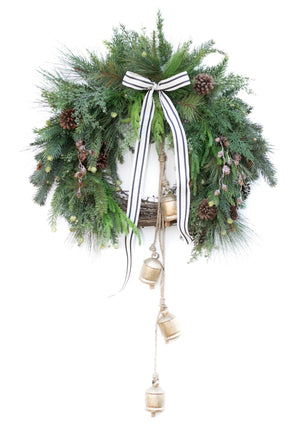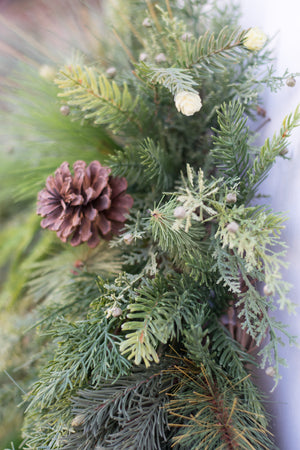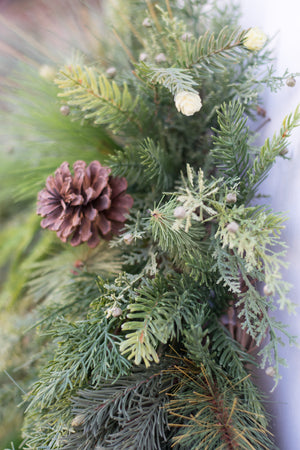 'Ringing of the Bells'
It looks like it'll last for only a season, but it'll actually last a lifetime (with proper care, of course!) Our Ringing of the Bells wreath looks and feels 100% real but is actually 100% faux, so no pine needles to sweep up night after night! It's detailed with a variety of real touch cedar and pine, natural pine cones, snowy mini pine cones, a lovely cream and black bow & four iron brass bells with wooden clappers. Skip the watering this season and hang our Ringing of the Bells wreath anywhere in the house! 
Bells are used to announce the arrival of an occasion. They are rung during Christmas to welcome the new season, but most importantly, to proclaim the birth of Christ. 

Details 
Wreaths are lovingly homemade, so each one may vary slightly

Although most items are UV protected, please keep in mind flowers/greenery could fade if exposed to harsh direct sunlight or damaged due to weather

18" natural twigs/grapevine base (approximately 33" from top to bottom)

Materials are faux and/or real touch items